(Select a category below, or scroll down.)
Hand blown glass with rich color and texture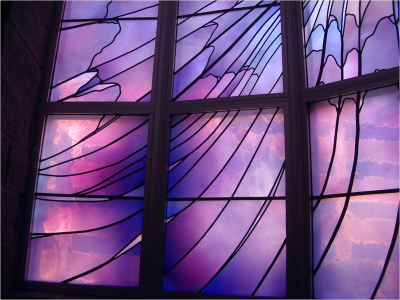 Hand crafted bevels that capture and cast light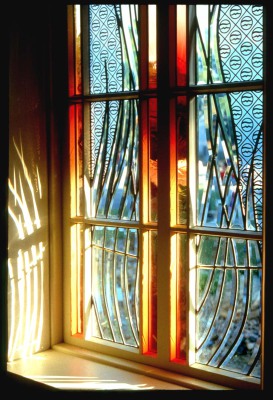 Kiln fired 24kt gold for captivating reflections at night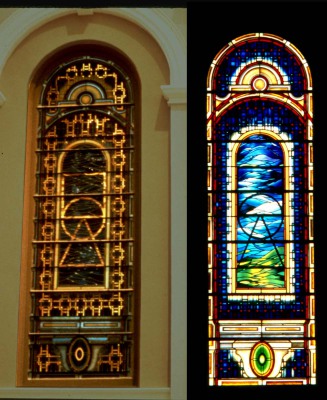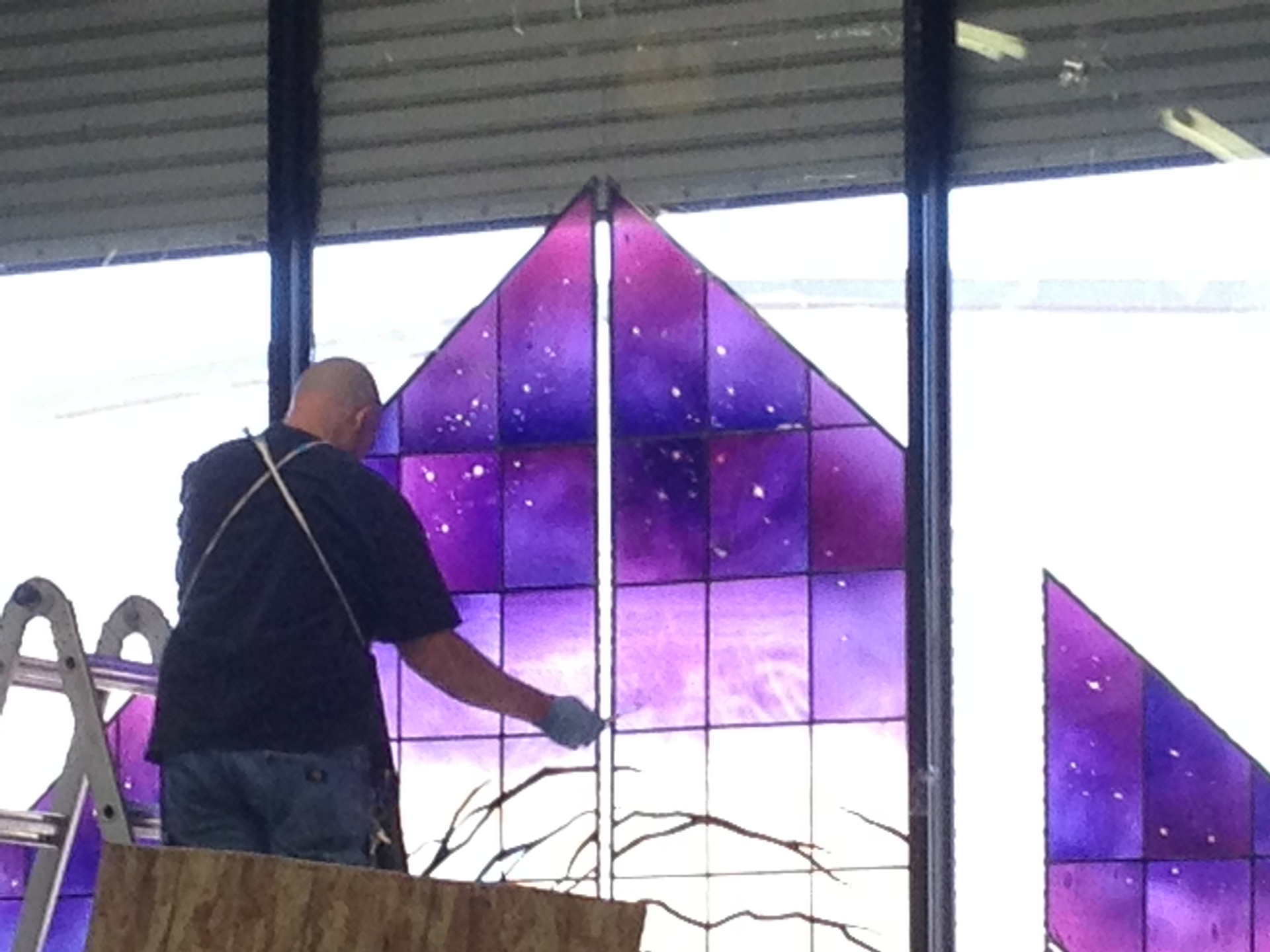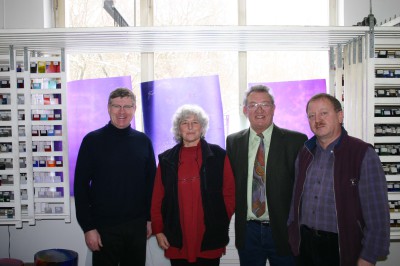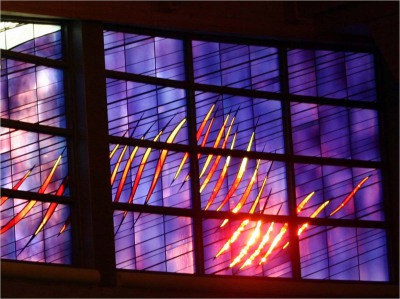 Lamberts handblown glass.
The purple glass, made by Lambert's Glashutte in Germany, is a triple-flashed (micro-layers of shaded colors blown onto the glass) gold pink.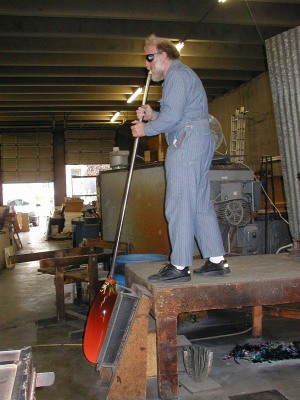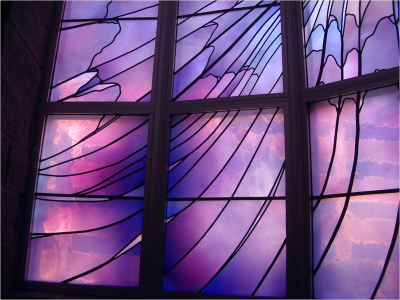 Blowing a cylinder of Fremont antique glass.
Custom blown triple-flashed shades of pink and lavender, hand selected by Devereaux, as she interprets the watercolor design.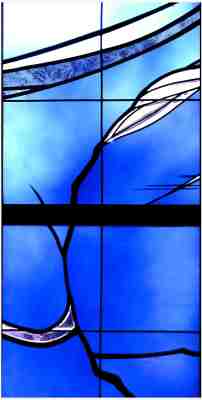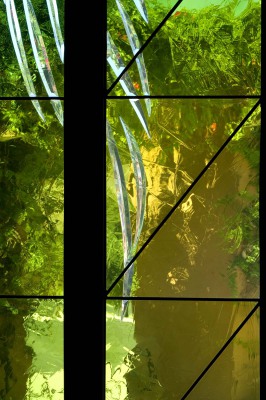 Flashed micro-layers of color are etched to shade like the original watercolor.
Handblown glass has a shimmering texture reminiscent of wind blowing over water, while handmade bevels are laminated to the etched flashed glass below.